Culligan® Commercial & Industrial
Protect your equipment and increase efficiency!
Commercial and Industrial
Culligan® Commercial and Industrial Water Treatment Products and services can save your business time and money. Our C&I products feature state-of-the-art technology to help your business save time and money. Our C&I engineers have the expertise to develop the best water treatment solution for your business, and our experienced service technicians have the training to keep it running at peak efficiency for years to come. Say goodbye to excessive equipment maintenance, low flow rates and high operating costs with Culligan® Commercial and Industrial Water Treatment Products!
Portable Exchange Deionization
High Purity Water System – From a Single Tank to a Complete Solution.
Culligan® PEDI high purity water systems are available in several system configurations. Your system is customized for size, capacity and system configuration to help meet your water quality and quantity needs in the most efficient and economical operation.
Portable Exchange deionizers (PEDI) are part of a multiple-process treatment system that produces high-quality water required for specialized applications. Our systems are built to suit the size and water-quality specifications of your operation, whether your commercial water needs are large, small, or somewhere in between. Our proprietary Portable Exchange Deionization resins work to reduce both positively and negatively charged ions for a consistent supply of high-quality water. Using cation and anion exchange resins gives you the flexibility to access quality water where you need it, and the necessary regeneration that makes this portability possible is provided by your local Culligan Dealer as soon as resin is depleted – reducing on-site labor and regenerant chemical handling.
---
Benefits of Culligan® Portable Exchange Deionization System:
No capital investment
Cost savings
Reduces chemical consumption and expenses
Reduces hazardous material disposal
Regeneration and maintenance by a Culligan Dealer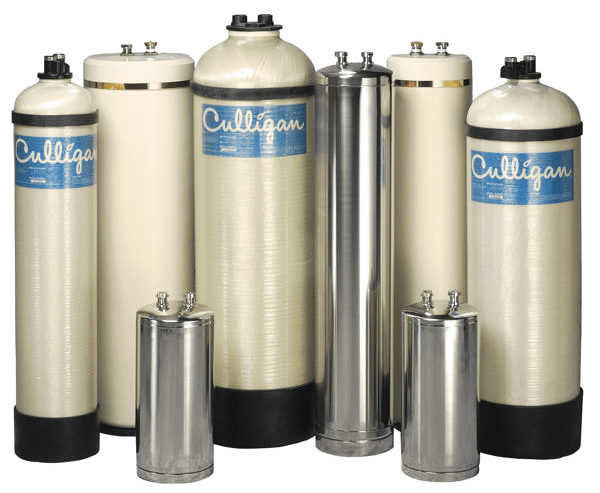 ---
Commercial and Industrial Solutions

Our global network, comprised of more than 810 dealers with international offices in 91 countries, is dedicated to solving any and all water-related problems. As the unrivalled worldwide leader in water treatment, our sales representatives and service technicians are experienced professionals, uniquely qualified to understand and treat water conditions in your area.
Local dealerships with global oversight ensure that no one is better equipped than Culligan to deliver customized solutions to any water issues that affect your business and your bottom line. Culligan commercial products are used in a variety of industries including restaurants, hotels, schools, factories, medical facilities and many, many more.
Benefits of Culligan® Commercial and Industrial Water Treatment Equipment:
Reduce labor and maintenance costs
Reduce utility bills
Reduce chemical expenses
Reduce detergent expenses
Increase equipment life span
Eliminate scale build up in dish machine, water heater and pipes
Culligan offers a wide variety of commercial and industrial products and services, and will help find the perfect solution for the budget and water treatment needs of your business.